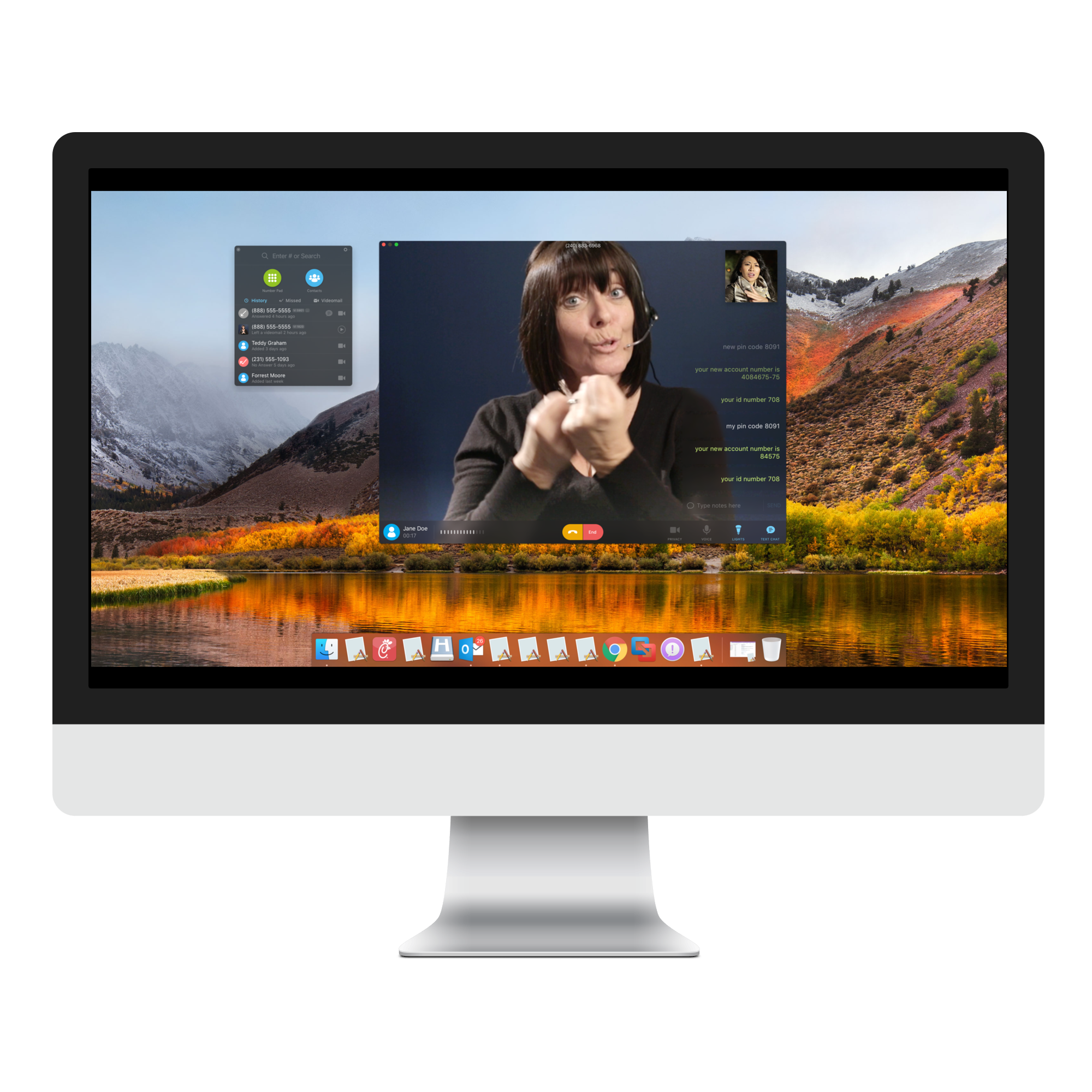 Convo: MacOS Desktop
Position: UI/UX Designer
Client: Convo Communications
Time limit: 7 Months
Platform: Desktop platform
Tools: Sketch, Invision, and Hype 3
Problem Statement
Convo MacOS Desktop hadn't been updated for at least four years which was rendered ancient technology in the telecommunication for the deaf field. The company prides itself being the only deaf own telecommunication company for the deaf and hard of hearing community. Their purpose is to provide an efficient communication app for the user to call using sign language interpreter without any barriers that a deaf person could potentially have. The app was futuristic for its time as it introducing transparent background that allowed a self-view mirror to check appearance before a call and simple UI that many customers loved.
Product Requirements
Efficiency using the fastest way to make calls, including hotkeys shortcut

Improved Universal searching experience

Add new features such as in-app Videomail without having to check email

Organized contact list.
Our Approach
We wanted to make sure the customer has the most streamlined call experience that allows for their independence from the typical deaf experience making calls. This means we improved the call experience by improving the UI layout of the incall screen as well added Do Not Disturb mode when users wish not to be disturbed.